The voting season is upon us once again. With many important topics at hand, Pennsylvanians have the privilege and duty, as Americans in a free country, to cast their votes in the upcoming elections.
The right and ability of American citizens to vote allows them to express their opinion and choice on many issues. When you cast your vote, you are choosing the political leader that you believe can accurately make the choices that will better the country. Voting is one of our nation's most fundamental rights and a hallmark of our democracy. Yet for too long, many people with disabilities have been excluded from this core aspect of citizenship. Important federal civil rights laws were enacted to combat such forms of discrimination and protect the fundamental right to vote for all Americans.
When election day does roll around, you don't just have the capacity to choose your representatives in government for the following term, you can also decide on measures like security issues that concede the government authority to borrow funds for development projects and different advancements. Also, in some cases, you can cast your voting sheets on social issues.
In 2018, voter turnout among people with disabilities surged by 8.5%, which represents a larger increase and more voters than in any of the previous two midterm elections, according to a report released by researchers at Rutgers University.
2018's midterm elections also saw historic turnout overall. People with disabilities not only saw an increase to 49.3% turnout in 2018, but they also reversed a previous trend of declining or stagnant turnout in recent years.
If you don't think you can make a difference – you're wrong! Here is how you start!
Play a role in choosing our leaders and changing our laws by voting.
If you're 18 or older, vote in every federal, state, and local election.
Learn about the candidates and issues before you vote in any election.
Know what's going on in your country and community.
Write letters to public officials about issues that are important to you.
Remind everyone 18 and older to vote.
Respect your right to vote! It's a privilege that many people in the world don't have.
Voters over 65 and voters with a disability may get help voting. You have several choices for how to vote.
Every polling place in Pennsylvania must have at least one accessible voting system. Sometimes this is the general voting system used by all voters. It may be a separate system with features such as audio, tactile keys and other assistive technology.
If you have a permanent disability, you may apply to get a permanent absentee ballot. If accepted, you would get sent an absentee or alternative ballot application for each election.  
The first time you use assistance, the election officials at your polling place will ask you to complete and sign a form, the Declaration of Need of Assistance. After the first time, your registration record will note your request for assistance.
If your County Board of Elections says your polling place is inaccessible, you can vote by alternative ballot, including a permanent absentee ballot!
PA voter registration deadline is coming! 10/07/2019 is the last day to register before the 11/05/2019 election.
To vote in the next election, you must complete your application by 10/07/2019.
You must register to vote at the address where you actually live – your residence address. Owning property or a business in a county does not make you a resident of that county.
To register to vote:
Fill out a voter registration application form.
Your county voter registration office reviews the form.
If your registration is accepted, you will get a voter registration card in the mail. The voter registration card will show your name, address, party affiliation, and the address where you will vote.
You have 4 ways to register to vote. You can register:
  Register to vote online
You can register to vote using Pennsylvania's accessible online form.
| | | |
| --- | --- | --- |
| 1. Fill in the form on a laptop, tablet, or mobile device. | 2. Your county elections office will review the application. | 3. When your registration is complete, you will receive your voter registration card in the mail. |
Before you begin, be sure to have your Pennsylvania driver's license or PennDOT ID card handy. If you don't have one, you can upload a signature or print and sign the form.
Once you submit your online application, it will go to the appropriate county voter registration office for processing.
If your voter registration card does not come in the mail within 14 days, contact your county voter registration office.
If you cannot go to your polling place in person on election day, you have other options.  Learn about absentee ballots to find out if you can vote by mail.
Absentee ballot applications for the November 5 election must be received by your county election office by 5 pm on Tuesday, October 29, 2019.
An absentee ballot is a paper ballot sent to you by mail. You can mark and cast the ballot by returning it to the County Election Office.
To vote by absentee ballot you must be registered to vote.
People who may vote by absentee ballot include:
College Students
People whose Work or Vacation take them away from the Municipality where they Live
Those with a Physical Disability or Illness that Prevents them from going to the Polling Place
Members of the Military
People who may have a conflict due to the Celebration of a Religious Holiday
Option 1: Apply Online
Registered voters can apply for an absentee ballot online with a valid PA driver's license or photo I.D. from the PA Department of Transportation (PennDot).
Option 2: Apply by mail
Step 1: Complete a paper absentee ballot application:
Download and print an absentee ballot application:
Fill in the paper absentee ballot application. Mark the reason why you cannot get to the polling place on election day. In Pennsylvania, you must meet one of the listed reasons.
Step 2: Mail your application:
Send your absentee ballot application to the County Election Office. The deadline to apply for an absentee ballot is one week before the election.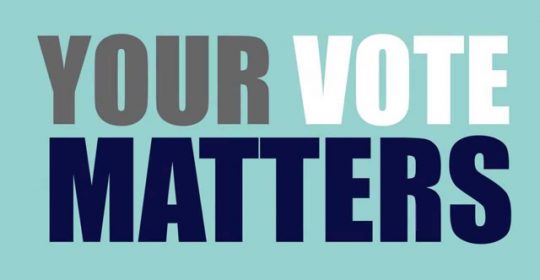 General elections are always held the first Tuesday, after the first Monday, in November.
In a general election, Pennsylvanians vote for federal, state, and local officials, including:
Senators and U.S. representatives to Congress.
Pennsylvania governor, lieutenant governor, general assembly, attorney general, auditor general, state treasurer.
County and city officials (only elected in odd-numbered years)
Judges and magisterial district judges (only elected in odd-numbered years)
In odd-numbered years, like 2019, these November elections are also called municipal elections because there are no federal or state office on the ballot.
Chester County Election Information:
November 5, 2019 Municipal General Election
Chester County Election Resources:
Candidates/Races/Issues
Kids Links
Election News Sources
Delaware County Election Resources:
Berks County Election Resources:
*Locate Your Polling Location*
PA Bureau of Commissions, Elections & Legislation The statewide agency responsible for elections
Federal Election Commission Information on Federal campaigns & candidates
Election Assistance Commission The new federal agency created by the Help America Vote Act
OFFICIAL CANDIDATES NOVEMBER 5, 2019
Lancaster County Election Resources:
Candidate Information
Montgomery County Election Resources:
General Election
Philadelphia County Election Resources:
Ballot Questions are available here.
Use the Philadelphia Voter App:
The Philadelphia Voter App will help you get in touch with your elected officials. Just type in your home address in the search box at the top of the site and hit enter.
Bucks County Election Resources:
Voting is important enough that as Americans, we should all make it a priority to vote, and do whatever we have to do to cast our votes. If you need help or more information to ensure you can get out and cast your vote – please reach out or visit our services page.