Last week we posted a list of colleges and universities with programs for students with disabilities. While each of these institutions have taken measures to provide programs designed to help students with disabilities transition into college life and successfully earn a degree, the fact still stands that attending college can be very difficult financially. Fortunately, there are many scholarships and grants for students with disabilities, if you know where to look.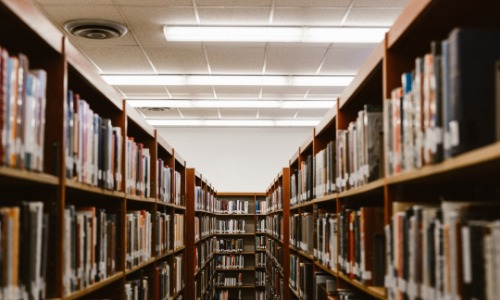 We have comprised a list of grants and scholarships that are awarded to people with various disabilities and special needs. If you are searching for help in attending college, take a look through this list to see if you or your loved one may be eligible for any of these grants and scholarships.
The National Federation for the Blind offers several scholarships and awards that honor blind individuals as well as teachers, entrepreneurs, and organizations whose work benefits the blind community. Their annual scholarship program is the largest of its kind in the nation. Every year, the NFB awards more than $120,000 to blind scholars across the fifty states, the District of Columbia, and Puerto Rico in recognition of their achievements and professional aspirations.
The Cystic Fibrosis Scholarship Foundation provides opportunities for young adults with CF to further their education at a college or vocational school. CFSF believes in the future of these young adults, their ability to achieve personal and educational goals, and their importance in making a long-term contribution to society on all levels.
The RiSE Scholarship Foundation, Inc. is a non-profit resource and scholarship opportunity for high school students who learn differently. RiSE was created in 2010 to award and recognize students with learning disabilities, who have shown determination, self advocacy and success in overcoming their difficulties and are pursuing post secondary education. RiSE Scholarship Foundation Inc. aims to offer meaningful scholarships to award the success of students, to bring awareness and education to the subject of learning differently.
Lighthouse Guild supports higher education for all individuals and acknowledges the achievements of academically qualified high school and college students who are seeking to further their education. They offer scholarships for students with vision loss that help them make a successful transition to college and graduate education.
Ruby's Rainbow grants scholarships to adults with Down syndrome who are seeking postsecondary education, enrichment, or vocational classes. It is their goal to create awareness of the capabilities of these amazing individuals and help them achieve their dreams of higher education.   
The disAbility Scholarship at Microsoft delivers on the mission of Microsoft's cross disability employee resource group to empower and enable people with disabilities. This scholarship enables high school students with disabilities to go to college and target a career in the technology industry. Through this scholarship Microsoft hopes to contribute to increasing the pool of persons living with a disability enrolling in higher education and, in the long term, decrease the unemployment bias for this demographic.
disABLEDperson, Inc. is a charitable organization whose mission is to reduce the high unemployment rate of individuals and veterans with disabilities. disABLEDperson conduct scholarships for college students with disabilities for both the fall and spring semesters with awards up to $1000.
The Joe Cleres Memorial Scholarship provides financial assistance to physically or intellectually challenged students.
The Organization for Autism Research (OAR) offers a scholarship program for students on the autism spectrum in addition to grant opportunities for professionals in the field of applied autism research. OAR's scholarship program provides $3,000 scholarships to students across the autism spectrum who are pursuing post-secondary education.
The National Amputation Foundation is proud to offer scholarships to college students with a major limb amputation, who will be attending an accredited university as a full time student. A major limb amputation is described as loss of limb beginning at or above the wrist or ankle.
Little People of America, Inc., is a nonprofit organization that provides support and information to people of short stature and their families. LPA offers educational scholarships to prospective and current students attending college or vocational school in the United States. Awards can range from $250 to $1000 (sometimes more).
The Ethel Louise Armstrong Foundation Scholarships are available to women graduate students with physical disabilities who are enrolled in a college or university in the United States. The purpose of the scholarship is to supplement financial assistance for tuition costs for female graduate students with physical disabilities.
The AAHD Frederick J. Krause Scholarship on Health and Disability is awarded annually to  deserving students with a disability who are pursuing undergraduate/graduate studies (must be at least enrolled as a sophomore in college) in an accredited university who is pursuing studies related to the health and disability, to include, but not limited to public health, health promotion, disability studies, disability research, rehabilitation engineering, audiology, disability policy, special education and majors that will impact quality of life of persons with disabilities.
Google Lime Scholarships are awarded to students with a visible or invisible disability. Google is committed to helping the innovators of the future make the most of their talents by providing scholarships and networking retreats for computer science students with disabilities.  
180 Medical has a scholarship program to help those with spinal cord injuries, spina bifida, transverse myelitis, neurogenic bladder, or ostomy (ileostomy, colostomy, or urostomy).Students attending a two-year, four-year, or graduate school program full time in the fall are eligible to apply. Applicants must be under a physician's care for a spinal cord injury, spina bifida, transverse myelitis, neurogenic bladder, or ostomy.
The Fred J. Epstein Youth Achievement Awards celebrate outstanding accomplishments of young people with LD and ADHD who have already done amazing things, leaving an indelible mark on their schools and communities. Many are poised to go on to even bigger and better achievements in college and workplaces across America.
The Avonte Oquendo Memorial Scholarship is open to high-achieving students who meet two key criteria: Either the applicant or a close family member has been diagnosed with a form of autism, including Asperger syndrome, and applicant must be an enrolled student at an accredited college, university, or vocational school, or be accepted to begin school at an accredited college, university, or vocational school in the semester for which the application is being offered.
Sertoma's Scholarship for the Hard of Hearing or Deaf is the leading funder of scholarships for hard of hearing or deaf students since the program's inception in 1994. Students with clinically significant bilateral hearing loss, graduating from high school, or undergraduate students pursuing four-year college degrees in any discipline are eligible for the scholarship.
The Louise Tumarkin Zazove Foundation provides college scholarships to people with hearing loss so they have an equal chance in our hearing society. The LTZ Foundation has proudly supported over 40 deaf and hard of hearing student grantees at colleges across the country.
The Karman Healthcare Mobility Disability Scholarship provides ollege and university students with a scholarship opportunity to help them reach their ultimate goals in life. This scholarship applies to students who have a mobility disability, excelled academically and those who have a regard for disability awareness in America.
The Joe Hornsby III Scholarship focuses specifically on students who have special needs and want to further their education at a college/university or trade school.
The O'Neill Tabani Enrichment Fund offers financial assistance to young adults with down syndrome who are continuing to enrich their lives by taking classes or enrolling in post-secondary educational programs.
The Ups for Downs Eric Martinez Memorial Scholarships give young people assistance in pursuing their life goals. One $2,500 scholarship is awarded to an individual with down syndrome who is pursuing educational or job training opportunities beyond high school, and another $2,500 scholarship is awarded to an individual who is pursuing a junior college, undergraduate, or a graduate degree and has a sibling with down syndrome.
The Ups for Downs Katie MacDonald Memorial Scholarship awards two $2,500 scholarships to individuals with Down syndrome who are pursuing educational or job training opportunities beyond high school and two $2,500 scholarships to individuals who are pursuing a junior college, undergraduate, or graduate degree in a disability-related field.
The Elastic Band Co. Scholarship ensures that underrepresented individuals have opportunities to access higher education. Elastic Band Co. is committed to furthering the preparation of minority students and students with disabilities in the field of fashion and/or entrepreneurship.
The John Weir Academic Scholarship for College-Bound Seniors with Disabilities is awarded to outstanding students with disabilities. Applicants must have a significant disability of any kind – for example, physical, visual, developmental, cognitive, hearing, learning, emotional, or other.
Do you know of any other scholarships or grants for students with disabilities? Send us a message on Facebook so we can add it to the list!