As individuals with disabilities approach adulthood they may desire to become more autonomous and begin to take on more personal responsibility.
Hygiene and nutrition education is crucial for adults with disabilities. The factors that play into a person's overall health affect their quality of life, longevity, and mobility. For adults with disabilities, it is especially important that they maintain a balanced diet, are involved in some sort of physical activity and have established a good hygiene routine.
Far too often for adults with special needs, healthcare and education beyond their primary disability is overlooked.  Teaching individuals with disabilities how to care for themselves and ensuring that they are getting the best possible healthcare is extremely important. As a parent or caregiver, educating and enabling your loved one to make healthy decisions is one of the best things you can do for them.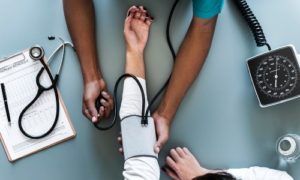 People with disabilities often face greater challenges when it comes to their health, but many of the steps needed to maintain a healthy lifestyle are the same as for anyone.
It is important for them to be physically active, consume a healthy diet, attend regular appointments with a healthcare provider, avoid smoking and alcohol or drug consumption, and maintain mental and emotional health by being social, active in their community, and getting professional help when needed.
Teach your loved one to know their body and to be aware of their symptoms and what they mean. Bring them into conversations with their healthcare providers and help them to understand their specific health conditions and treatments.
Make sure their health care professionals are people that they are comfortable with and that the location is accessible if their disability causes mobility challenges. Perhaps most importantly, make sure they know how to perform daily personal hygiene tasks and understand how to consume a balanced and nutritious diet.
Hygiene
A good hygiene routine should be established early. For adults with disabilities, being able to carry out daily tasks to care for themselves is a huge step towards autonomy and achieving greater independence, which leads to greater self-esteem and improved mental health.
Personal hygiene is vital for health and is also important for anyone who is going to be in social situations or who wishes to join the workforce. Most adults with disabilities can learn to maintain basic hygiene with proper education.
Learning how to properly shower, shave, wash your face, and brush your teeth are basic hygiene routines that will improve a person's physical and mental health and well-being. Adults with physical disabilities may find these tasks difficult to perform on their own and may require extra support to follow these routines. In some cases, supplies like shower chairs, handrails, and other hygiene accessories and disability aids could help the individual to be able to carry out these tasks effectively.
To help you loved one with their personal hygiene routines, keep hygiene supplies, such as shower items, deodorant, and menstrual products, somewhere that is easily accessible. Some teens and adults with disabilities benefit from having a visual reminder, like a hygiene routine chart, to refer to as they are forming healthy habits. You can make a simple chart, or find one online, and post it on the bathroom mirror or another convenient location in your home.
There are also apps available, such as iDo Hygiene, which contain tools to help teach proper hygiene and healthy routines.
Nutrition
Good nutrition is crucial to health and well-being. Individuals with disabilities can face certain dietary challenges as they reach adulthood, thus increasing the need for nutritional education.
Adults with Down syndrome, for example, are at higher risk for health complications including obesity, Celiac disease, diabetes, constipation, hyperthyroidism or hypothyroidism, and GERD. Adults with certain disabilities may have difficulty feeding themselves or problems chewing or swallowing. They may also have allergies or food intolerances that necessitate a specific diet.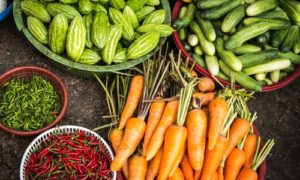 A poor diet leads to obesity and illnesses such as cardiovascular disease, cancer, diabetes, and hypertension. As adults with disabilities are especially prone to developing secondary conditions, parents or caretakers should help their loved one learn how to maintain a healthy diet.
Educating disabled individuals about nutrition is the best way to minimize the risks of these conditions and set them up to live a long, healthy life.
Family members or caretakers can assist with grocery shopping, teaching their loved ones how to choose healthy foods and which foods to avoid based on their specific needs. A simple, healthy diet includes plenty of whole fruits and vegetables in a wide variety, whole grains, plant proteins, and lean animal proteins, limited sugars and sweeteners, and any vitamin or mineral supplements the individual requires.
A diet for someone with a disability must also be safe for the individual, addressing any special dietary needs or food preferences they may have, and provide adequate nutrition.
Do you have go to apps, routines, or other ways of keeping track and helping your adult with disabilities provide themselves with care? Send us a message on Facebook! We are always looking to add helpful resources.